Over the last decade we've developed effective and sustainable relationships with our partner organisations. They bring a range of resources and expertise to our member organisations. We encourage and facilitate direct work between our partners and member organisations. This direct work provides efficient access to specialist skills and resources – delivering tangible outcomes.
Foundation of Light – Official charity of Sunderland AFC
"Our vision is to create better opportunities and better lives for our communities".
For any organisation wanting to adopt a strategic and ambitious approach to supporting their local communities then having access to the team from the F of L will add value and greater insight.
The Foundation of Light is truly a great organisation, supporting families across their local communities.
We hold Best Practice events throughout the year for LDC member organisations.
Jamie Wright (MD at the Foundation) takes the lead with our CSR Best Practice Group.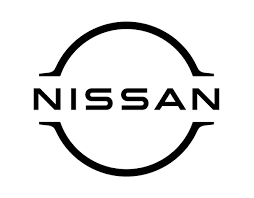 Nissan car plant, Sunderland
Gaining access to the expertise and resources at Nissan, provides a range of improvement opportunities for our member organisations. Over the last decade we have organised over 50 visits to the plant. The team at Nissan are always supportive and willing to share best practice. Over recent years the team at Nissan have supported our members directly with their continuous improvement journey.
Our one-day benchmarking visits provide the opportunity to observe a world-class manufacturing environment and begin to access a range of resources that are available to LDC member organisations. A range of ideas have been implemented as a result of our day visits, e.g. safety dojo
The day visit covers a range of areas and is a building block for further research and implementation of new ideas:
Recruitment Centre which allows us to observe the selection process for manufacturing staff
Standard Operating Procedures
Continuous Improvement – tools & techniques
The Kaizen process
Role of the supervisor – including a visit to a supervisors zone
Shift Changeover
Approach to training – including the assessment of competency
Safety Dojo – an interactive training method around the 10 safety behaviours at Nissan
The training and development infrastructure
Cascading of objectives
Audit process
The LDC now has access to all the training & development courses offered at the Sunderland plant. We use the day visits to communicate these opportunities and help member organisations identify potential gaps in their own training and development infrastructure.
Our colleague Graeme Wood is now coordinating the activities between Nissan and the LDC. Graeme worked at Nissan for over 30 years.
Durham University Business School
We have worked with the International Centre for Leadership and Followership (ICLF) for the last 6 years. We are fortunate to have access to this world class resource, working with the latest thinking and research around leadership and followership. Our academic colleagues at Durham University Business School push the boundaries of what we know about effective leadership and followership and by working with the LDC generate novel, state of science approaches for our member organisations.
We are currently running a collaborative project with some of our manufacturing organisations. The project is looking at leadership development for first line leaders and designing a winning strategy. The team from ICLF are providing academic and research expertise to support the project.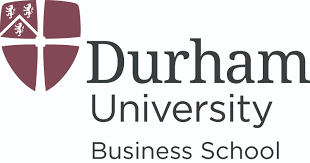 Simply Culture
People power performance – we work with leaders to co-create the cultural conditions to deliver their vision and values.
Find out more here
Prox & Reverie
We have recently formed a collaborative project across the LDC community; Designing effective training experiences through the adoption of technology. Our partners at Prox & Reverie host and facilitate the project.
Prox & Reverie is a mixed reality company, we join the physical and the digital worlds through processes like Extended Reality (XR), Virtual Reality (VR) and Augmented Reality (AR). Using these processes we develop VR training programmes and also Immersive Installations for clients including Warner Media, Chanel and Cadbury. Headed up by former Disney production executive Alistair Maclean-Clark and XR Producer Martin Taylor. Martin has produced more than 150 projects in the mixed reality space including VR training programmes for the medical, engineering and property development industries.
Shot Blast Media
Shot Blast Media is an award-winning video production company and animation studio based in Leeds, UK. 
As the leading industrial storytellers, we mould meaningful video strategies into films that come straight from the heart of the factory floor. Rejigging tools and machines, from the mechanical to the magical, as we take you through the alchemical process of creative industrial storytelling.
Experts in cinematic storytelling for businesses, we have been rated as one of the top 15 video production companies in the UK and we're in the top 3 for the best videographers in Leeds. Shot Blast Media specialise in a range of video services, from 2D and 3D animation to corporate video production to engaging health and safety training, as well as drone videography, virtual reality videos and interactive video production.
Our memorable health and safety video training and animations are one of our most popular services, and we recently started creating e-learning videos for a range of businesses too.
We even provide video training to businesses across the UK, to help teams shoot their own social media videos to increase brand and product awareness.
We are proud to be able to provide our clients with the best creative services possible, as well as aiding their own digital content through our unique and exclusive online learning platform, 'The Alchemy of Film'. This video content hub is designed specifically for our clients, and is a great resource providing step-by-step guides delivered to help develop a variety of skills, covering topics across video, marketing, web, strategy and digital in general.