A snapshot of our ambitious activities during the first half of 2022
Returning to Nissan
It was great to be able to return to the Nissan car plant in Sunderland. We missed not being able to visit during COVID as the opportunity to benchmark and observe operational excellence is always a productive experience.
We made three visits to the plant with one being around the safety 'dojo'. The safety 'dojo' provides an interactive training experience to reinforce the 10 safety behaviours in operation at Nissan.
"Sharing knowledge and experience is a major benefit when organisations in the manufacturing industry open their doors to others, especially in relation to the common goal of keeping people safe. In my capacity as a regional HSE Manager for a global manufacturing business I am always on the look for the next opportunity to help us work towards a zero recordable accident environment in our factories, so I was delighted when the LDC invited me and other colleagues to visit Nissan and hear about their safety journey and the Dojo.
Thanks to Nissan's willingness to share the safety dojo, I'm now introducing our own safety dojo at our Beccles facility."
David Brown, HSE Manager, Berry Global, UK Distribution Division
Our Schools Project
What a special experience! Working closely with the Parkland Primary school (Seacroft, Leeds) and Normanton Junior Academy we organised a dance festival for the children. The performance was choreographed by Joanna Harker who owns The Little Yorkshire Dance Academy. Once again we observed the children growing in confidence and self belief.
Our schools project now has its own brand identity – we are thrilled to introduce, Stellify. We have an ambitious plans for our Schools Project, not only supporting the children directly but also their parents. Activities during the summer holidays already being planned!!!
"A wonderful celebration for all the children and so special to bring the two schools together! Very powerful and the beginning of some other great adventures."
Luke Welsh, Headteacher, Normanton Junior Academy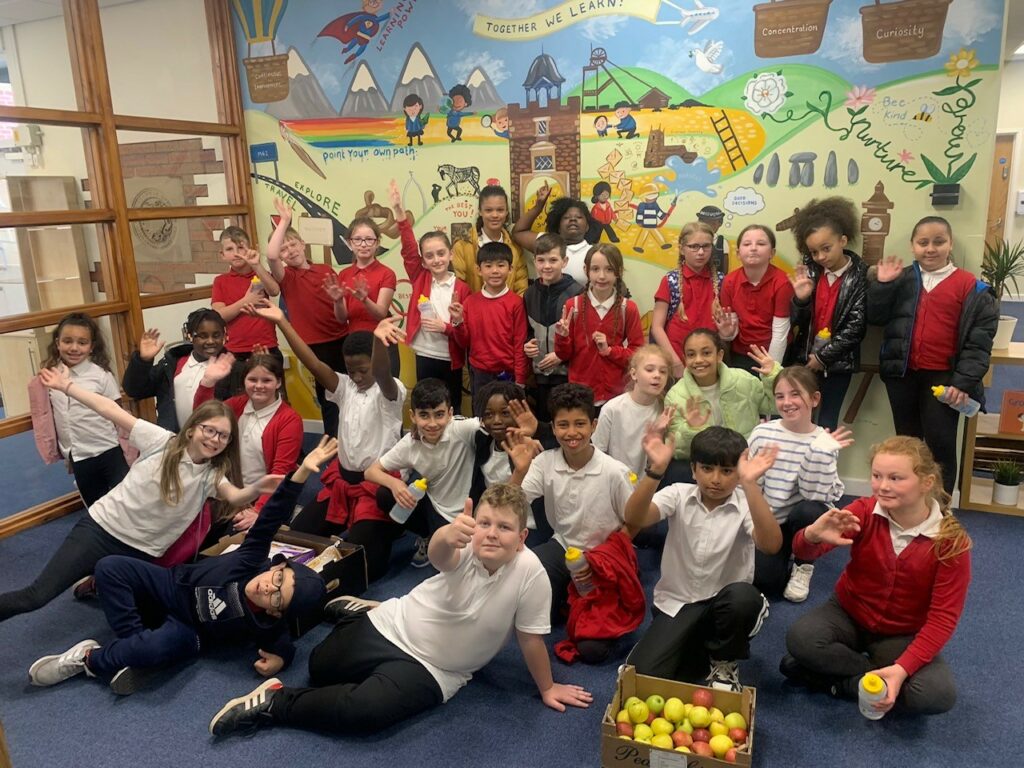 National Apprenticeship Week – Our visit to the Apprenticeship Academy at M&H Plastics in Beccles
To celebrate National Apprenticeship Week we organised a visit to the Apprenticeship Academy at M&H Plastics in Beccles. A group of managers and apprentices joined us from Ardagh Glass Doncaster. The apprentices from both companies were fully engaged and delivered a presentation on the 'Psychological Contract'. The initial visit has generated further collaboration around the development and engagement of apprentices from both organisations.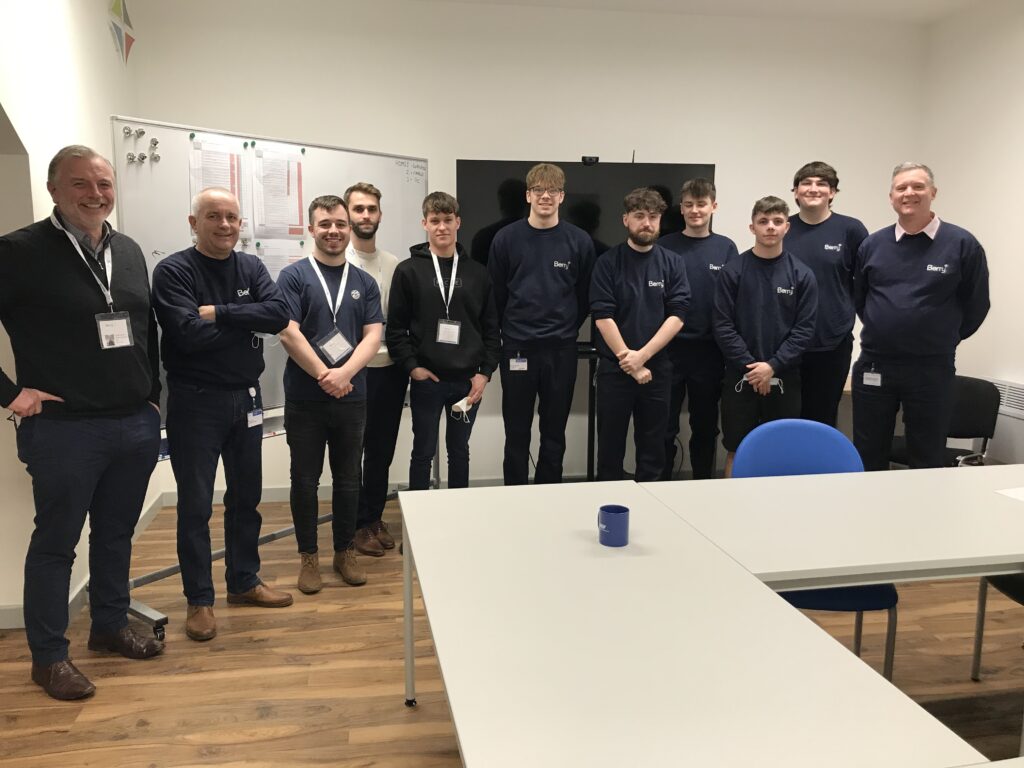 Mentoring support to our First Line Leader community
This initiative continues to grow and we have a group of experienced organisational leaders who are mentoring first line leaders across the LDC community. We offer short development workshops throughout the year and this provides insights into a range of organisational issues that can be explored between the mentor and mentee. Our workshop in March posed the question – What does a successful career look like and how can the mentor support this journey? We'll continue to build a model of best practice around the mentoring/mentee relationship.
"I would highly recommend the mentoring programme offered by the LDC. In the past year I have taken on a more senior role within my organisation and the opportunity to share ideas and challenges with an external mentor has been very beneficial in terms of my personal development and transitioning into my new role.
Chris Smith, Mould Shop Supervisor, Ardagh Glass Knottingley
Tong Garden Centre
We've recently made a number of benchmarking visits to the Tong Garden Centre in West Yorkshire. An excellent organisation which nurtures its culture and values on a daily basis, drives employee engagement, and creates a positive experience for its customers.
We are looking to build on the relationship with the team from the Tong Garden Centre, offering additional visits but also supporting them directly with their community and sustainability ambitions. Our member organisations are certainly implementing some of the best practices they observed during the visits.
Our First Line Leader Community
Some great work going on with our first line leader groups . Stage 2 of our FLL development programme involves a collaborative project – further research, piloting ideas and winning the support of key stakeholders (in the sponsoring organisation). We are currently running 3 FLL group projects:
Employee engagement
Effective training – operational in nature, processes , quality & building competency in the workplace
Effective communications in the workplace
Our visit to Nissan with Year 11 students from Dyke House Sports & Technology College
Our Founder is a former pupil of Dyke House Sports & Technology College (many years ago!) and he supports Year 11 students with personal development activities and overall career advice. With the support of the schools team at Nissan we offered some employment interview experience as well as discussing the needs of employers and the qualities they would look for when offering someone a job. The students have been invited to join the apprentice selection process at Nissan.
"As part of his mentoring programme. Graham organized a visit to Nissan for a group of Y11 students. This was an excellent opportunity for the students to gain first hand experience of the workplace and take part in a range of assessment activities and mock interviews which benefitted the students greatly and gave them specific areas of development to work on."
James Almond, Vice Principal – Deep Experience, Northern Educational Trust Dyke House Academy
Graduation event – Ardagh Glass UK
Another special day at Lincoln Cathedral to celebrate the achievements of the Ardagh Glass students. We have supported the Ardagh Glass development programme for over 20 years and it's a privilege to be involved. The programme is validated by the University of Lincoln and offers the award of Certificate in Supervisory Management. We have seen people grow and develop on the programme with a good number of individuals taking on bigger roles in the business.  The work around business improvement projects has offered Ardagh a great return on its investment.
Our ongoing Forums
"As a sponsor of the Organisational Culture drop in session, my aim is to facilitate the experience sharing of the LDC members, we have a vast amount of practical knowledge from a broad range of sectors, so the learning and networking opportunities are truly excellent."
Mark Dewhurst, Chief Operating Officer, Accrol Group